Le Chevrefeuille offers its own outdoor pool situated in our meadow garden with stunning views over the valley.
Our swimming pool offers
The size of 13.5m x 5.5m
No deep end
Steps the width of the pool for plenty of room for young children to sit as well as to enter and leave the pool
Corner plinth ideal for babies to enjoy the pool
Fully enclosed pool with regulation safety fence and child proof locking gate
Children's inflatables and buoyancy aids
Hot and cold running pool shower
Sun loungers and Parasols
Swimming pool towels
Hot tub
Etang de Bos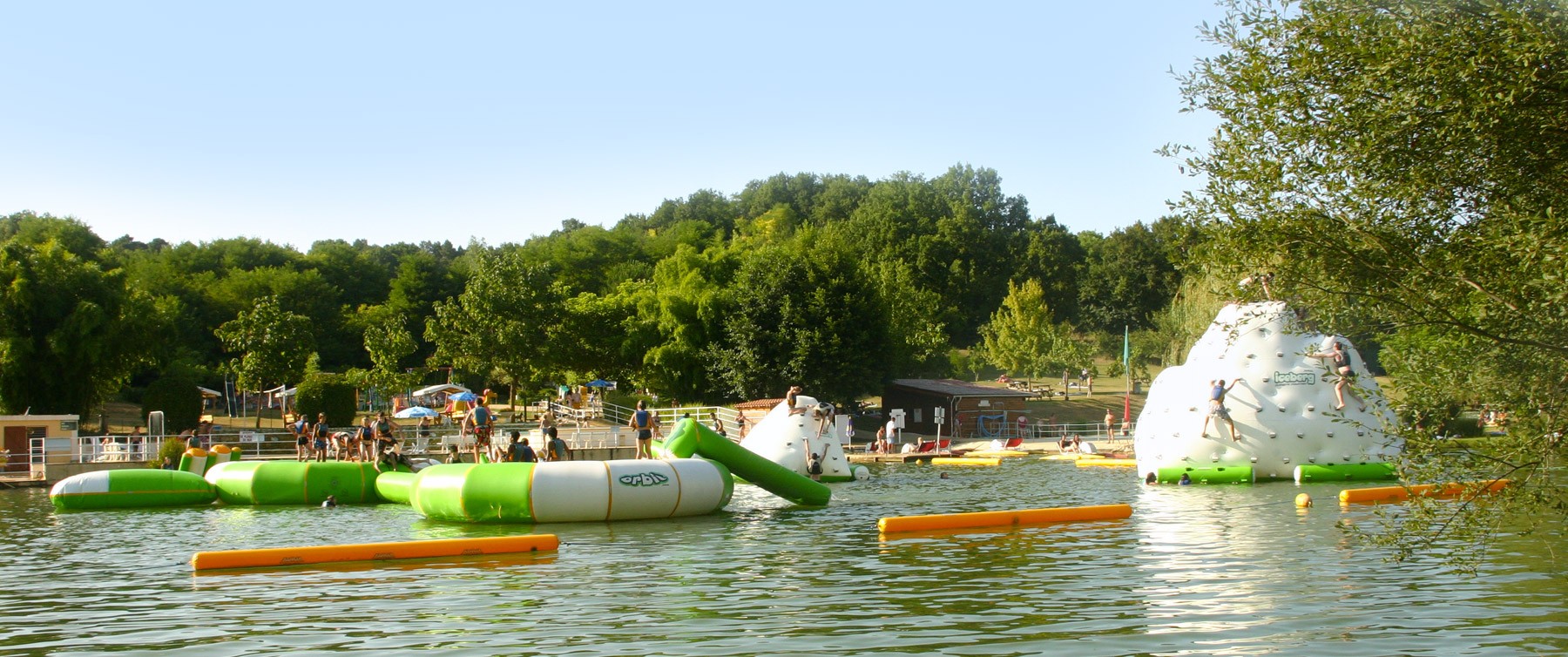 The Etang de Bos Water Park is 10 minutes drive from Le Chevrefeuille, the entrance price is 8 euros per person for unlimited time in the park for the day and includes 2 tokens ( or Jetons) which can be used on the childrens rides or the inflatables on the lake, addition Jetons can be purchased from the park.
Included with the entrance fee:
A swimming pool for ages newborn to 7 which is a large shallow pool with water fountains and small slides
A Swimming pool for ages 8 to Adults
Trampolines all ages
Varied and large childrens playground
Two large water shoots suitable for over 5 to adults
Plenty of picnic benchs and shaded green areas to eat and relax
Table tennis
Facilities payable with tokens:
Large lake with inflatables for teenage children and adults
Pedalos
Electric cars on a track for children between 4 and 10
Bumper swan rides on water
Pony rides
Fishing
Other facilities :
Cafe serving hot and cold food
shop selling swimming aids etc
Snooker and arcade games in the cafe
Etang de Tamnies.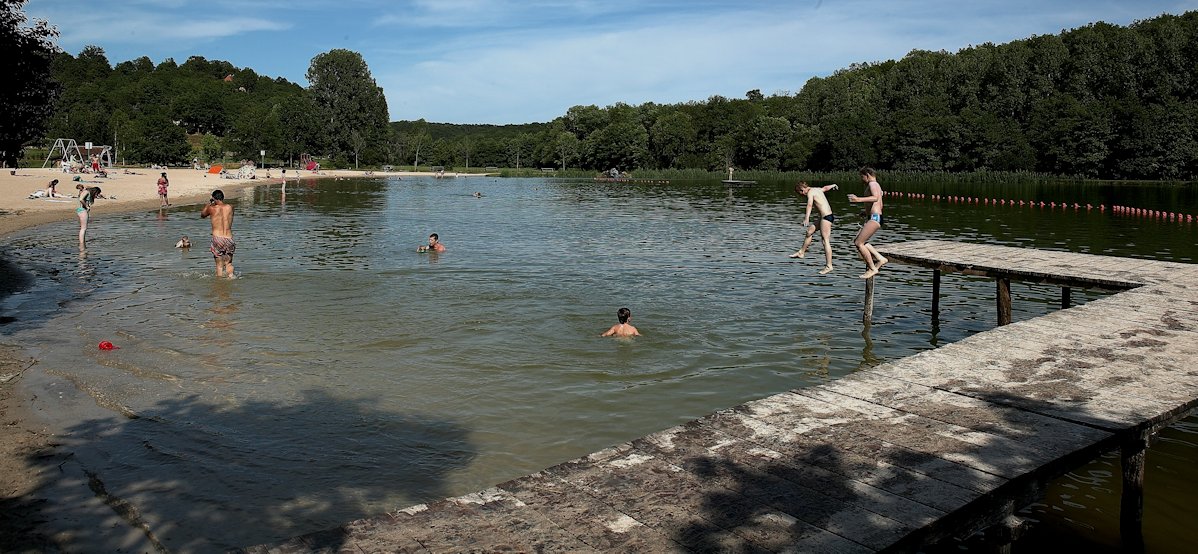 The second place is the man made lake at Tamnies where they have created an oasis with imported sand. For 1.50 euros per person you have access to the river beach and its facilities. Tamnies is 20 minutes drive from le Chevrefeuille.
Included in this facility
Cafe
Toilets
Life guard (Summer holidays only)
Marked section for young children
Small climbing frame and swings
Table tennis
Tennis court